eNewsletter Sign-up
---
Donate
We are now able to take online donations. We truly appreciate any donation that you can offer to assist our church and ministries.
---
Case Statements
Please find links to the
Level 1 (basic statement)
and
Level 2 (more detail)
Case Statements for our Caring for Churches, Caring for Clergy Campaign. For more information about this effort, please contact
david@pennwest.org
or
office@pennwest.org
.
UCC Disaster Ministries NewsFeed
View the UCC Disaster Ministries news feed
Facebook

---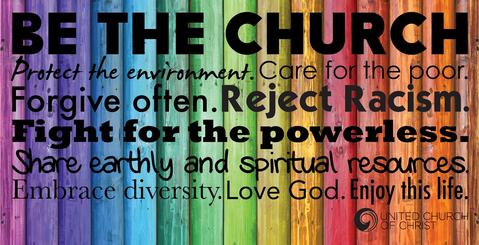 ---
Twitter
Tweets by @pwcucc

Pandemic Reflections Video
Pandemic Reflections
Here is a video that our Conference Minister, the Rev. David Ackerman, is providing for our Conference Annual Gathering & Meeting on June 12, 2021. In this video, Rev. Ackerman urges people to be vaccinated and to follow the advice of the CDC, as well as PA and MD health officials, in ongoing efforts to keep people safe. He commends churches for the steps they have taken over the past year (plus) to mitigate the spread of the virus and to connect using technology. Moving forward, he urges common sense and care in our continued struggle against the virus and grace and compassion in our ongoing relationships with each other. As we continue to gather together via diverse means in the days ahead, he notes that parts of our world still suffer greatly, and he prays for healing and health for all.
---
Annual Gathering & Meeting
Our 59th Penn West Conference Annual Gathering & Meeting was held virtually on June 12, 2021. Our theme this year was "Imagining the Future," and our focus scripture was Jeremiah 29:1-14. We had an inspiring presentation (and Q & A) by our keynote speaker, the Rev. Dr. John C. Dorhauer, General Minister and President of the United Church of Christ. Members of our Somerset Association led our opening devotions, and members of the Clarion Association led our closing worship. Our featured Mission Partners were Christian Associates of Southwest Pennsylvania (www.casp.org) and St. Paul's Senior Living Community (https://www.stpauls1867.org/). Many, many thanks to all who helped to make this year's Annual Gathering & Meeting such an important and meaningful time. For those who were not able to attend, all presented items for vote were passed. We thank our outgoing Moderator Tom Croner, our Board of Directors, our worship leaders, our tech facilitator Dr. Deirdre Hainsworth, our Office Manager Diane Fox, our Annual Gathering & Meeting Planning Team members, and everyone who helped to make this meeting such a special time. Blessings to each of you!
---
Come Follow Me: A Creation Care Retreat
The COME FOLLOW ME Retreat is an opportunity designed to have people experience an awareness and renewal of Christian Community. We are the Body of Christ called (and sometimes recalled) to incarnational ministry that seeks healing and wholeness for ALL of creation. Led by the Rev. Dr. Dave Bushnell, a former Associate Conference Minister here in Penn West, the retreat includes brief talks followed by small group sharing sessions. Each part of the retreat builds on the foundation of earlier sessions. The retreat introduces participants to the "long emergency" of climate change and begins to offer multiple ways for a church to do something about it. There are songs to sing, videos to watch, prayers and brief times of worship. The retreat ends with lots of suggestions of next steps that congregations can take in creation care. We are hoping that pastors and teams of local church members will attend and gain knowledge to lead similar retreats in their own settings for ministry (perhaps with clusters of neighboring congregations). The retreat will be held at Camp Living Waters. We plan to begin on Thursday, March 31 at 10 AM and end on Friday, April 1 around 3 PM. A registration form may be found here. If you have questions and/or are interested in learning more about the retreat, please contact the Rev. Dr. Dave Bushnell at abushnell@aol.com.
---
Prayers for our Partners in the Philippines
The ambassador trip that we had scheduled for May 2020 was cancelled due to the coronavirus pandemic. We hope to reschedule it for some future date. Meanwhile, we ask that you would continue to remember to support our SHEEP Fund (Sustaining Hope for Educational Expenses in the Philippines) during this time. Gifts to the SHEEP Fund may be made electronically using the donate button on our homepage, and/or by sending a check to the Conference, with SHEEP Fund in the memo. Thank you for all the efforts you are doing to share God's love across the globe!
---
"God is Still Speaking"
Welcome to the PWC Website!
Welcome to the Penn West Conference website! On this site, you will find insights, resources, materials, and links that highlight the ministries of the United Church of Christ in the Penn West Conference. We're glad that you are visiting us!
Blessings!

Rev. David Ackerman
Conference Minister
Suggested Links: