eNewsletter Sign-up
---
Donate
We are now able to take online donations. We truly appreciate any donation that you can offer to assist our church and ministries.

Note: If you would like to make a donation to one of our Mission Partners, please visit "Donate to Our Mission Partners" under the "Resources" tab. Thank you again for your generous support!
---
Case Statements
Please find links to the
Level 1 (basic statement)
and
Level 2 (more detail)
Case Statements for our Caring for Churches, Caring for Clergy Campaign. For more information about this effort, please contact
david@pennwest.org
or
office@pennwest.org
.
UCC Disaster Ministries NewsFeed
View the UCC Disaster Ministries news feed
Facebook

---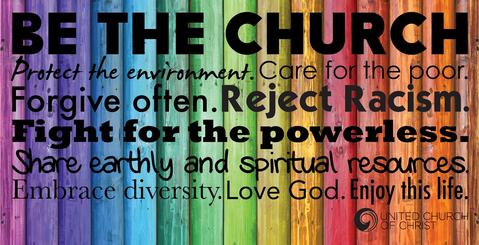 ---
Twitter
Tweets by @pwcucc

Pandemic Reflections Video
Pandemic Reflections
Here is a video that our Conference Minister, the Rev. David Ackerman, is providing for our Conference Annual Gathering & Meeting on June 12, 2021. In this video, Rev. Ackerman urges people to be vaccinated and to follow the advice of the CDC, as well as PA and MD health officials, in ongoing efforts to keep people safe. He commends churches for the steps they have taken over the past year (plus) to mitigate the spread of the virus and to connect using technology. Moving forward, he urges common sense and care in our continued struggle against the virus and grace and compassion in our ongoing relationships with each other. As we continue to gather together via diverse means in the days ahead, he notes that parts of our world still suffer greatly, and he prays for healing and health for all.
---
Annual Gathering & Meeting
Our 60th Penn West Conference Annual Gathering & Meeting is scheduled to be held as a hybrid meeting at California University of Pennsylvania on June 10-11, 2022. There will be options to register to be there in person or via Zoom. Our theme this year is "Be Transformed" and our focus scripture is Romans 12. Our keynote presenter and facilitator will be the Rev. Ginny Brown Daniel, former Conference Minister of the Missouri Mid-South Conference. The Rev. David Ackerman will be preaching at our opening worship service and Rev. Brown Daniel will be preaching at our closing worship service. Our featured Mission Partners this year are Lancaster Theological Seminary and The Neighborhood Academy. Gifts may be offered to Lancaster Theological Seminary at Give Now - Lancaster Theological Seminary (lancasterseminary.edu), to The Neighborhood Academy at HOME | GiveTNA or to the Conference at Penn West Conference - United Church of Christ | Greensburg, PA. By attempting this as a hybrid meeting, we are trying something new this year, and we welcome your prayers and the Spirit unfolds it all before us. We are thankful for the leadership of all who are involved in the planning of this event. Registration materials were recently sent out to our pastors and churches, and may be found here for in-person registration and here for online registration. Please register for this year's Annual Gathering & Meeting!
---
Sabbatical Coverage Conference Minister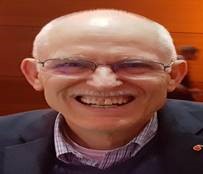 Our Conference Minister, the Rev. David Ackerman, will be taking vacation time from Monday, June 13 through Sunday, July 3. Then, from Monday, July 4 through Sunday, September 25, he will be on sabbatical. During that sabbatical time, we will be welcoming a Sabbatical Coverage Conference Minister, the Rev. Rich Pleva.
Rev. Pleva is a mostly retired UCC clergy-person with considerable experience as a local church pastor and in conference (wider church) work. Rich's most recent full-time work was as Conference Minister in the Iowa Conference where he served for just over 12 years, retiring at the beginning of 2018. He was instrumental in working with the Nebraska and South Dakota Conferences to design and implement the current staff sharing arrangement among those three conferences. Before that he worked for over eight years on the staff of the Illinois Conference, where he served the 43 congregations of the Prairie Association in the northwestern part of the state. He also has 19 years' experience as a local church pastor in Wisconsin and Florida. After retirement from the Iowa Conference, Rich served for 2 1/2 years as half-time pastor of Zwingli UCC in Paoli, Wisconsin, from which he retired (he thought) for good at the end of 2020. Subsequent to that, he served as Acting Conference Minister for the Northern Plains Conference (North Dakota) for several months in early 2021.
Rich is married to Ruby, a retired banker and church organist (and Verona, Wisconsin native). He has three adult sons, each with a corresponding daughter-in-law and grandchild – two granddaughters and a namesake grandson! He is an avid landscape gardener and walker. He and Ruby live in the village of Blue Mounds, Wisconsin, with their two year old cocker spaniel, Maddie. He is a long-time Chicago Cubs fan!
Rev. Pleva may be contacted at pastor.rich.pleva@gmail.com; 608-574-9465 (voice & text). Welcome to Penn West Conference, Rev. Pleva!
---
Pastoral Ethics Program, 2022: Ministering with LGBTQ People
Back in 2017, all six of the Associations of the Penn West Conference passed the resolution, "On Pastoral Ethics Requirements for the Associations of the Penn West Conference of the United Church of Christ." In 2022, we are providing a diversity training program, offered three times by Zoom, for Authorized Ministers and laypersons in our Conference. All Authorized (ordained, licensed, and commissioned) Ministers and Members in Discernment are expected to either attend this event, as per the resolution, or write a paper (2-4 pages), either on this subject or on another continuing education experience. Laypeople are also invited and encouraged to attend. This year's topic, "Ministering with LGBTQ People," is an important subject of ministry, and we hope you will join us. The training will be led by Andy Lang, Executive Director of the Open and Affirming Coalition of the United Church of Christ. The event is scheduled to be a maximum of three hours (three parts, each under an hour with a short break in between).
For the convenience of our pastors and churches, three separate events have been planned. Please register for one: Tuesday, March 22, 9 AM to noon; Tuesday, April 5, 6-9 PM; or Saturday, May 21, 9 AM to noon. The cost of the event is $25.00 per person. This covers administrative fees as well as an honorarium for the presenter. If the registration fee is a hardship for you for whatever reason, please contact the Conference Minister. Please register and send your payment by Tuesday, March 15, to Penn West Conference, 312 South Maple Ave., Suite PWC, Greensburg PA 15601. Checks may be made to "Penn West Conference." A registration form is available here. And if you'd like to register online, you may do so here.
---
Pastor's Retreat, 2022
The 2022 Pastor's Retreat will be held on Monday, October 24 and Tuesday, October 25, at Antiochian Village in Bolivar PA. The theme of the meeting will be "The New Normal: Integrating Spiritual Practices" and it will be led by the Revs. Joseph Hedden and Meredith Hutchison. More details will be released closer to the time, but for now, please save the dates! For more information, read the brochure here
---
Mission Grants Celebration Date Change
Our Mission Grants Committee and Caring for Churches, Caring for Clergy Team have teamed up to change the Mission Grants Celebration in 2022 from our previously announced (in the 2022 application letter) Monday, November 14, to Saturday, November 12. The time will stay the same at 11 AM. But we are looking forward to celebrating not only with churches that have received Mission Grants but also with donors to our Caring for Churches, Caring for Clergy campaign and others around the Conference who have reason to rejoice in this work! And after the time of celebration, we are planning to join together in a meal. We are really excited about this year's celebration and we hope you'll be able to join us. So save the date and we'll look forward to seeing you here at First Reformed UCC, 312 S. Maple Ave., Greensburg PA 15601 on Saturday, November 12 at 11 AM.
---
Prayers for our Partners in the Philippines
The ambassador trip that we had scheduled for May 2020 was cancelled due to the coronavirus pandemic. We hope to reschedule it for some future date. Meanwhile, we ask that you would continue to remember to support our SHEEP Fund (Sustaining Hope for Educational Expenses in the Philippines) during this time. Gifts to the SHEEP Fund may be made electronically using the donate button on our homepage, and/or by sending a check to the Conference, with SHEEP Fund in the memo. Thank you for all the efforts you are doing to share God's love across the globe!
---
"God is Still Speaking"
Welcome to the PWC Website!
Welcome to the Penn West Conference website! On this site, you will find insights, resources, materials, and links that highlight the ministries of the United Church of Christ in the Penn West Conference. We're glad that you are visiting us!
Blessings!

Rev. David Ackerman
Conference Minister
Suggested Links: