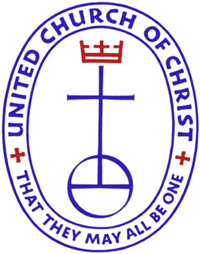 The Resource Center
Our Resource Center at the Penn West Conference Office in Greensburg offers a wealth of material for every church.  Curriculum samples, current and classic books, magazines, and video resources covering all aspects of church life are available for check-out and use by pastors and congregational leaders.  We're working on an on-line reference guide to the Resource Center, but you're welcome to browse during office hours for: 
Confirmation Resources
Issues of Justice (social, economic, environmental, and racial)
Congregational Growth
Children's, Youth, and Adult Ministry
Family Life
Caregiving
Stewardship
Evangelism
Worship
Faith Growth
Mission
Women's Issues
Human Sexuality
Curriculum Samples:
Faith Practices
Seasons of the Spirit
Gather Round
The Inviting Word
and more!

Please support the Educational Ministries of the Penn West Conference. Visit the Partners in Faith Formation Bookstore at Annual Meeting each year for discounts on
Pilgrim Press publications
UCC Publishing resources
God is Still Speaking resources
UCC Identity gift items.

We are passionate about…
…learning the Gospel
…teaching the Gospel
…living the Gospel
How can we help you nurture the same passion in your congregation?Our passion for learning, teaching, and living the Gospel of Jesus Christ extends from the youngest children to the most experienced adults, from our local church basements to the plenary sessions of Annual Meeting, from the new volunteer tackling his first lesson plans to the professional teaching grandchildren of children she taught as a young teen.  We are Christian Educational specialists, lay and ordained, as well as experienced teachers who want to help you succeed no matter where you are or who your class members are.  The Partners in Education have access to resources throughout the United Church of Christ which we use to help you and your church provide the best faith formation experiences possible for all ages.
Our team members have trained
to help you identify the best curriculum for your circumstances.
to guide you as you develop your teaching style in faithful response to God's call.
to learn techniques that work with learners of different styles and abilities;
to handle difficult issues in your congregation with the right information and the right resources.
to provide training and support for UCC educational programs and those of our national partners.
What We Offer
Call us to arrange for a seminar for your group (congregations, areas, associations, etc.) in one of the areas listed above.  The titles below are just a sampling; we can present information about:
Elements of Curriculum
Making Faithful Choices about Curriculum
A Guide to Curriculum Selection
Discovering, Using, and Expanding Your Teaching Comfort Zone
Multiple Intelligences and Learning Styles
Selecting a Human Sexuality Curriculum
Social Justice Education
Why Do We Need a Safe Church Policy and How Do We Create One?
Why and How–Faith Practices
Why and How–Seasons of the Spirit
Why and How–Gather Round
Penn West Conference
Partners in Faith Formation
Rev. Matthew Deal is pastor of St. Paul's, Somerset and a key leader of youth ministries in the Penn West Conference. He recently served as the chair of the Penn West Conference Search Committee and is past chair of the General Synod Nominating Committee. (Somerset)
Mary Alice Lynn taught elementary and middle school grades in the Meyersdale Area Schools and has been a volunteer in the educational ministry at St. John's UCC in Salisbury for many years. (Somerset)
Jill Marie retired from the Harmony Area Schools as an Instructional Support Teacher and Student Assistance Coordinator.  She is a lay leader and volunteer educator at St. Peter's UCC, Punxsutawney. (Clarion)
Rev. Cindy Parker came to the United Church of Christ by way of the Presbyterian Church. She is the Pastor and Teacher of Christ Church UCC in Latrobe, PA and St. John's UCC in Laughlintown and also serves as a Spiritual Director for the Three Rivers Walk to Emmaus retreats and was part of the team that brought the Kairos Outside Ministry to Pennsylvania. Cindy is currently working on her Doctor of Ministry degree in Preaching through Chicago Theological Seminary's partnership in the ACTS ecumenical preaching program. (Westmoreland)

Valarie Poole is Director of Religious Education, First Reformed United Church of Christ in Greensburg; she holds a BA from Robert Morris University in English, along with a Secondary English Education teaching certificate (PA). Valarie is a student at the Penn West Academy for Ministry. (Westmoreland)

Rev. Ruth Shaver is Pastor and Teacher at the United Church of Schellsburg UCC and the Instructor in Old Testament and New Testament at the Penn West Academy for Ministry. In addition to her Christian Education positions, she served as an Instructor Trainer for Health & Safety Services in the American Red Cross. She is a candidate for the Doctor of Ministry degree at Lancaster Theological Seminary. (Juniata)