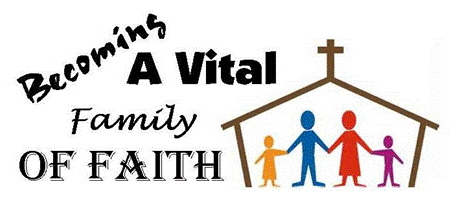 All Association Gathering
of the Penn West Conference
April 13, 2013
First Congregational UCC, Ebensburg
217 East High Street
Ebensburg, PA 115931
What do "Amazing Grace," "How Great Thou Art," and "The Church's One Foundation" all have in common? You'll get the answer and be invited to consider many more questions when Scott Ressman, Minister for Worship, Music, and Liturgical Arts at the national setting of the UCC in Cleveland, Ohio, joins us for our spring meeting. How has the music of the church changed throughout the years? Or has it? What does your music say about your congregation? Your approach to worship? Your hope for the future? And what's all this fuss about praise and worship music, isn't it all music? (Exactly!)
9:30 am Registration. 
Program begins at 10 am – concludes at 3:15 pm
Cost: $15 which includes lunch
Childcare will be available for children age 5 and under. 
Workshops Will be Offered Twice
Creating a More Efficient Building

Local Missions

Mission

Work Can Be Contagious

Music in Worship

Ministry 101: The Un-Youth Youth Ministry Workshop

Ministry of Invitation and Hospitality

"Not Your Parents' Offering Plate"
Brochure and registration materials have been mailed to churches and pastors.  Or click here to download the brochure and registration form.
Mission 4/1/Earth
Has your congregation started plans for Mission 4/1 Earth – which is happening between Easter and Pentecost?

Many of our congregations have plans in place! The UCC has goals of recording 1 million hours of activity involving care of the earth; 100,000 trees planted locally and globally, 100,000 letters of environmental advocacy written. Intrigued?? Check the UCC website for the details. Go to www.ucc.org/earth.  There is a complete manual to download with information, a video with 20 ideas for how to count hours, a place to register so that you can enter what you have done on the website, etc.  Also, the UCC has partnered with the Arbor Day Foundation for those seeking to plant trees in other countries. Check out the website!
Global Partnership Sunday – April 28, 2013
| | |
| --- | --- |
| | Recognize and celebrate our Global Partnership with the Northwest Luzon Conference of the United Church of Christ in the Philippines by making April 28th – "Global Partnership Sunday."  To assist you in this celebration, several resources have been created: Liturgical resources, a bulletin insert with information about the Philippines, and recipes for Philippine cookies (great for coffee hour).  Click here to download resources. |
Welcome to the PWC Website!
The Penn West Conference website is a platform for sharing the mutual ministries and missions (that our churches and members carry forward) of God. Members and visitors will find insights and resources, documents and materials, our resource center and catalog, Ministry Teams, links to local PWC church websites, and more. We are linked to the national site as well as other important ministry sites. As we move forward, we will have Annual Meeting information and registration online.

Combined with the periodic PWC eNewsletter (for current information and updates), churches and members will have greater access than ever before. Moving to electronic media is a challenge for the reader and for the originator. We will learn together how we can become collaborators in God's Ministry and in God's Message. Join in this by sending in articles about your church life and all the emails of members in your church.
Blessings!

Rev. Char Burch
Interim Conference Minister
Suggested Links: