UCC Disaster Ministries NewsFeed
View the UCC Disaster Ministries news feed
Facebook

---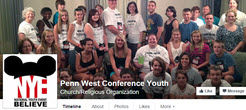 ---
Twitter
Tweets by @pwcucc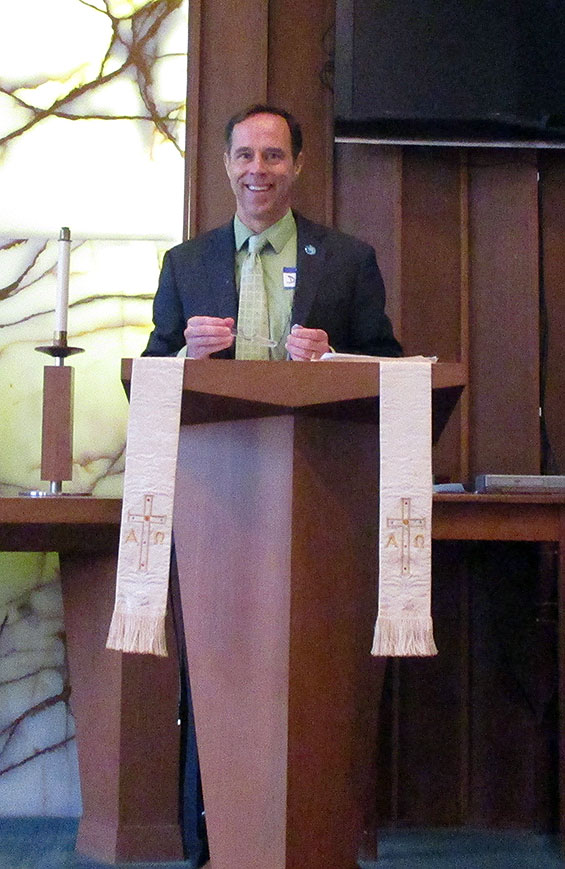 At the 2017 Mission Grants Celebration
Mission Grants 2017
This year, we rejoiced as 20 different churches in the Penn West Conference received over $29,000.00 worth of grant monies for various projects in their ministries! Grants for "Reaching Out" were distributed from our Corman Fund and our Neighbors in Need Fund. Grants for "Strengthening the Church" were distributed from our Strengthen the Church Fund. And grants for "Operational Support" were distributed from our Kermit Thomas Bequest Fund. Some grants in this final category were awarded in amounts larger than that announced maximum due to the fact that we must exhaust the money that we receive from this fund each year. We are deeply grateful to our donors who have made these grants possible. While not every church received all the grant movies for which they applied, this year every church that applied received some award! We are very excited about this and hope that as churches become more aware of what is expected of them in the application process that more churches will avail themselves of the opportunities to receive these monies. We encourage all of our churches to apply and also encourage them to reach out to us if help is needed with the application process. A detailed report about the grants may be found under the Resources/Mission Grants tab. Congratulations to all of our Mission Grant Awardees for 2017!
ALICE Training Event
Donald Hamm & Sons Insurance LLC, in cooperation with the Insurance Board, is hosting an Active Shooter Response Training Event at First Reformed United Church of Christ, 312 South Maple Avenue, Greensburg PA 15601, on Saturday, March 17, from 10 AM to noon. Lunch will then be provided at noon, followed by a question and answer session. We will complete our time together around 1 PM, or whenever all questions are addressed. This event is held in cooperation with the ALICE Training Institute. ALICE stands for Alert, Lockdown, Inform, Counter, and Evacuate. When completed, you will be a Certified ALICE Civilian, prepared should a violent event occur. This training includes an e-learning component that participants should complete prior to the workshop. This link will be provided to those who register and takes about twenty minutes to complete. Please register by emailing your first & last name and email address to Don Hamm, Jr., here. Because we anticipate a large turnout for this event, the earlier you can register for this, the better. Also, we are asking people to limit their registrations to four people per church. We are doing this in the hopes that as many churches may be trained in this as possible. Thank you for your attentiveness to this and for your concern for the safety of our churches and for all people.
Save the Dates!
The Penn West Conference Annual Gathering & Meeting will be held on June 8-9, 2018, at California University of Pennsylvania. Mark your calendars!
The Eastern Regional Youth Event of the United Church of Christ will be hosted by the Penn West Conference at California University of Pennsylvania from July 19-22. Mark your calendars and spread the word!
For a flier about the event, please click here
Here is a link to the Eastern Regional Youth Event website: https://www.eryeucc.org/
---
"God is Still Speaking"
Welcome to the PWC Website!
Welcome to the Penn West Conference website! On this site, you will find insights, resources, materials, and links that highlight the ministries of the United Church of Christ in the Penn West Conference. We're glad that you are visiting us!
Blessings!

Rev. David Ackerman
Conference Minister
Suggested Links: