UCC Disaster Ministries NewsFeed
View the UCC Disaster Ministries news feed
Facebook

---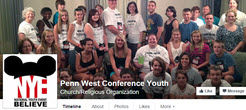 ---
Twitter
Tweets by @pwcucc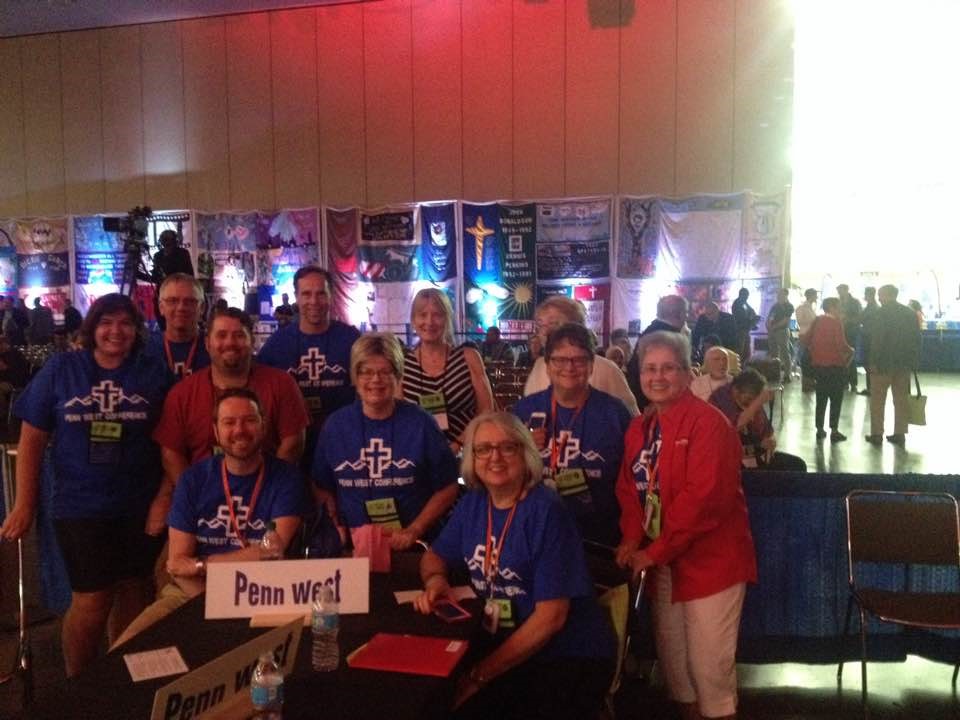 Penn West Conference Delegates and Friends at General Synod 31 in Baltimore
Pastors' Retreat
The Penn West Conference Pastor's Retreat will be held from Tuesday, September 26 through Wednesday, September 27 at Antiochian Village in Bolivar PA. We will be led by presenters from the Pension Boards who will be leading sessions on physical wellness and financial health. We hope to see as many of our pastors there who can make it. Registration form may be found here.
Mission Grants
Could your church use some help with operational expenses, reaching out, or transformation & renewal? If so, our Penn West Conference Mission Grants may be just for you. Last year, we gave away over $30,000.00 worth of grants to our churches, and this coming year, your church could be one of those beneficiaries. Our Mission Grants materials were distributed by mail this year with our Annual Gathering & Meeting materials. They are also available on our website under the tabs, "Resources" and "Mission Grants."
General Synod
General Synod 31 in Baltimore, Maryland, was an inspiring experience for our delegates this year. We addressed many important items, including changes to our United Church of Christ Constitution & By-Laws. We celebrated Three Great Loves of children, neighbour, and creation. Our next General Synod will be held in Milwaukee, Wisconsin, from June 21-25, 2019.
Annual Gathering and Meeting
The Annual Gathering & Meeting of the Penn West Conference was held on Friday, June 9, and Saturday, June 10, at California University of Pennsylvania. "Feed My Sheep" was our theme, and our featured presenter was the Rev. Tom Johnson, Head of School of the Neighborhood Academy of Pittsburgh. We passed a resolution about our Continuing Care Retirement Facilities, made changes to our Constitution and By-Laws, celebrated the news that we will be hosting our Regional Youth Event next year, and enjoyed a celebration of the 60th anniversary of the ordination of the Rev. Dr. Paul Westcoat. For all who attended, we hope that you found yourself inspired! Please keep your eyes open for news about next year's Gathering & Meeting.
---
"God is Still Speaking"
Welcome to the PWC Website!
Welcome to the Penn West Conference website! On this site, you will find insights, resources, materials, and links that highlight the ministries of the United Church of Christ in the Penn West Conference. We're glad that you are visiting us!
Blessings!

Rev. David Ackerman
Conference Minister
Suggested Links: