51st Annual Meeting – June 21-22, 2013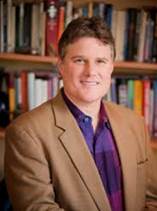 Pastors Retreat
September 23 -24 at St. Emma's Retreat Center in Greensburg. 
Spiritual Leadership: How do we –
Lead others to seek and serve God's will together?
   Discern and articulate Christ's vision for our congregations?
      Move people in God's direction?
         Overcome resistance to our ministries?
Our facilitator is Rev. N. Graham Standish, pastor of Calvary Presbyterian Church, Zelienople, Pa, and author of Humble Leadership, Becoming a Blessed Church and In God's Presence.  We have some of his books available for purchase at the Conference Office.  Click here to download the registration form.
Penn West Academy
The new program year begins for the Penn West Academy on September 13-14.  If you are interested in continuing education or possibly becoming a licensed pastor, go to the Penn West Academy page under the Ministries Tab and download a brochure.
Women's Retreat – September 21-22
"Christmas without the Crazy" is this year's theme.  Rev. Ruth Shaver will be the program leader.  Options are also available for women to come Thursday and Friday and enjoy Living Waters Camp and Conference Center.  Registration deadline is September 4.  Click here to download the registration form.
Conference Green Justice Team
Several folks are interested in developing a PWC Green Justice Team that would encourage the Conference to be environmentally friendly and protective.  An organizing meeting is scheduled for Saturday, September 7 at the Conference Office, 10 am.  Everyone one is welcome! 
PS - Did you know that your congregation can become a Green Justice Church?  Check the UCC website at www.ucc.org.
---
"God is Still Speaking"
Welcome to the PWC Website!
The Penn West Conference website is a platform for sharing the mutual ministries and missions (that our churches and members carry forward) of God. Members and visitors will find insights and resources, documents and materials, our resource center and catalog, Ministry Teams, links to local PWC church websites, and more. We are linked to the national site as well as other important ministry sites. As we move forward, we will have Annual Meeting information and registration online.

Combined with the periodic PWC eNewsletter (for current information and updates), churches and members will have greater access than ever before. Moving to electronic media is a challenge for the reader and for the originator. We will learn together how we can become collaborators in God's Ministry and in God's Message. Join in this by sending in articles about your church life and all the emails of members in your church.
Blessings!

Rev. Char Burch
Interim Conference Minister
Suggested Links: