eNewsletter Sign-up
---
Donate
We are now able to take online donations. We truly appreciate any donation that you can offer to assist our church and ministries.
---
Case Statements
Please find links to the
Level 1 (basic statement)
and
Level 2 (more detail)
Case Statements for our Caring for Churches, Caring for Clergy Campaign. For more information about this effort, please contact
david@pennwest.org
or
office@pennwest.org
.
UCC Disaster Ministries NewsFeed
View the UCC Disaster Ministries news feed
Facebook

---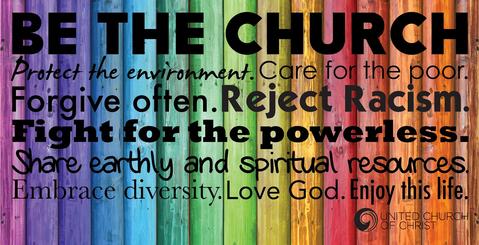 ---
Twitter
Tweets by @pwcucc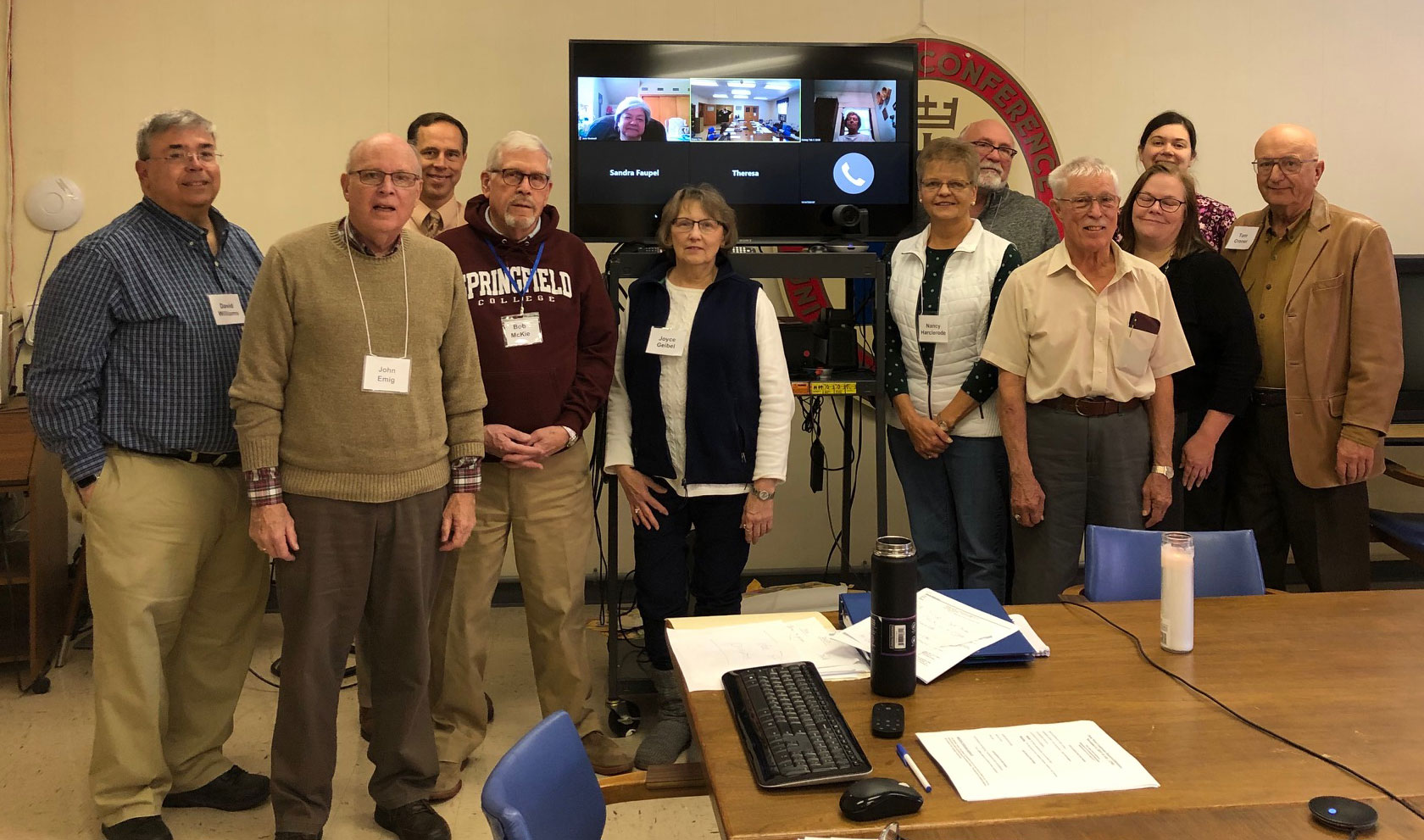 2019-2020 Penn West Conference Board of Directors
Annual Gathering & Meeting and General Synod
Thanks to everyone who helped to make our Penn West Conference Annual Gathering & Meeting such an amazing one to remember! We were truly blessed to have the Rev. Traci Blackmon with us. Please save the dates for our 2020 Annual Gathering & Meeting at California University of Pennsylvania. It will be held on June 12-13, and our featured presenter will be the Rev. Karen Georgia Thompson, Associate General Minister, Wider Church Ministries and Operations, United Church of Christ
Also, we are looking for people to lead workshops at our 2020 Annual Gathering & Meeting. This year, we are taking applications for workshop leaders. As you can see in the application form, there are certain categories of workshops that we are seeking. Please look the application form over carefully for more details, and please give some thought and prayer into whether you would be willing to lead a workshop. The deadline for us to receive applications is January 8, 2020. The application form to lead a workshop may be found here.
And thanks to all our delegates who represented our Conference so well at the 32nd General Synod of the United Church of Christ in Milwaukee, Wisconsin. It was truly an amazing experience. General Synod 33 is scheduled to be held from July 16-20, 2021 in Kansas City MO.
---
Pastoral Ethics Program, 2020
Our Pastoral Ethics Program in 2020 will focus on "Technology and Boundaries." We are blessed to welcome the Rev. Dr. Deirdre Hainsworth as our presenter. This program will be open to both Authorized Ministers and lay persons and is a requirement for Authorized Ministers under the 2017 Pastoral Ethics Resolution (http://www.pennwest.org/content/pastoral-ethics.html) approved by our Associations. Here are the dates and locations for our 2020 events.
Zion's Reformed United Church of Christ, 260 Main St., Greenville PA on Saturday, April 18, from 10 AM – 3:30 PM.
Living Waters Camp & Conference Center, 300 Camp Living Water Rd., Schellsburg PA on Tuesday, May 5, from 10 AM – 3:30 PM.
California University of Pennsylvania, 250 University Ave., California PA on Thursday, June 11, from 10 AM – 3:30 PM.
Please register for one of these here. If you have a financial hardship with the fee for any reason, please contact the Conference Minister. Laypeople are highly encouraged to come and participate in this year's event, as well. We hope to see you there!
---
Philippines Trip 2020
Since we began our mission partnership with the Northwest Luzon Conference of the United Church of Christ in the Philippines, we have exchanged ambassadors and established the SHEEP Fund (Sharing Hope for Educational Expenses in the Philippines) to help our partners with educational programs for children and for adults preparing for ministry. Now, we rejoice to have the opportunity to send two new ambassadors, Pastors Keith Grimm and Ryan Lucas to the Northwest Luzon Conference. They will be there from May 21-30, and will be sharing in their Annual Conference Meeting.
Our Global Missions Team is currently in the process of raising funds for this trip. Ryan and Keith will need funds for flights, ground transportation, lodging, food, and other items. We have received some generous help from our Associations and from Wider Church Ministries of the United Church of Christ. But we are also appealing to our congregations for help. On Sunday, January 19, we are planning to receive a special offering in support of this trip. We are providing mailing labels for you that you may place on your church's envelopes to designate gifts for this trip. To access these labels, please click here. We are also providing bulletin inserts and a litany of celebration/commitment that we hope you will share in worship. To view the insert and litany, please click here. Any help that you can give to support our efforts will be deeply appreciated.
There are two other things about this trip that you should know. First, we would love for Ryan and Keith to be able to personally deliver a gift to the SHEEP Fund, so if you would like to continue to contribute to this effort of our Conference, please do so. Second, if we have the wonderful problem of raising more funds than Keith & Ryan will need, we would like to be able to have Keith and Ryan present our partners with a gift to help them recover from recent typhoons that they have endured. Your gifts will make a difference – whether it will be to help Ryan and Keith with making the trip or supporting our partners with educational expenses or disaster relief. So thank you for taking the time and effort to go through these resources and make arrangements to celebrate "Philippines Sunday" on January 19!
---
"God is Still Speaking"
Welcome to the PWC Website!
Welcome to the Penn West Conference website! On this site, you will find insights, resources, materials, and links that highlight the ministries of the United Church of Christ in the Penn West Conference. We're glad that you are visiting us!
Blessings!

Rev. David Ackerman
Conference Minister
Suggested Links: