Welcome to the
Penn West Conference
Where God is Still Speaking!
"In Flight"
Connecting with our Global Partners of the Northwest Luzon Conference
United Church of Christ in the Philippines
Bags are being packed!!! Rev. Joseph Hedden (pastor at Emmanuel UCC (Hills Church), Export and Ms Melissa McLean (Emanuel UCC, Warren) will be "in flight" on April 26 as Faith Ambassadors to our Global Mission Partners in the Northwest Luzon Conference, United Church of Christ in the Philippines. Rev. Hedden will be preaching for the opening worship of their Conference's Annual Convention. Individuals and churches have contributed over $8,200 toward our goal of $10,000 to pay for this exciting adventure. Our Ambassadors will learn about our global partners, share greetings from the Penn West Conference, and celebrate the bond we share as brothers and sisters in Christ.

If you or your church would like to help us reach our financial goal, checks can be mailed to the Penn West Conference. Churches will receive a Litany Prayer to be used in worship on April 27 as our Ambassadors embark on this exciting mission. Also, they will be sharing their experience at our Conference Annual Meeting!

Below is an indicator of what has been raised so far. Check back for updates!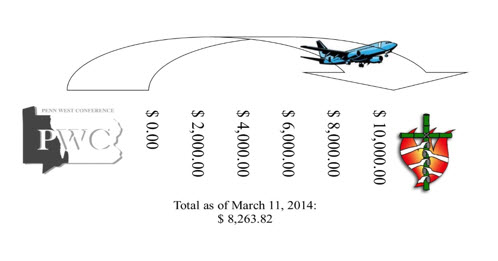 ---
Conference Minister Search Committee Update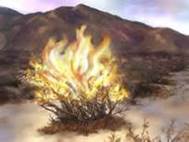 The Conference Minister Search Committee has begun the process of discernment.  Please keep them in prayer as they proceed with interviews discern who God is calling to serve as the next Conference Minister of the Penn West Conference.
PWC Annual Meeting – May 30-31 – University of Pittsburgh, Johnstown -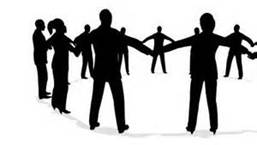 "Partners on the Journey: Extending, Sharing, and Moving Together"
We are very excited about this year's Annual Meeting.  Why are we excited? Because local churches can now have at least 3 voting delegates (one being a youth).  Why are we excited? Because Rev. Ben Guess, Executive Minister for UCC Local Church Ministries, will be with us.  Why are we excited?  Because many workshops are planned to strengthen the ministry and mission of our local churches.  Why are we excited? Because Friday evening will be a special celebration with PWC Follies (see below).  Why are we excited?  Because it is an opportunity to celebrate our common witness as the Penn West Conference.  Mark your calendars now!!!  Registration materials will be mailed in April.  Look for the special Facebook page - https://www.facebook.com/pwcuccannualmeetin and Twitter @pwcucc!

Something new at the Conference Annual Meeting!  Friday evening we want to share and enjoy some of our PWC talent.  We are looking for talent!!!  Perhaps your congregation has a musical group, someone who plays a musical instrument, a comedian, a magician, etc.  Click here to download an Entry Form and help us share and enjoy our gifts together!
Boundary Awareness Training
The six Associations of the Penn West Conference have voted to require all authorized ministers (ordained, licensed, commissioned, retired) to participate in a Boundary Awareness Training every 5 years.  Many PWC pastors were involved in the Training in 2007-2008, while others have never taken such training.  Either way, 2014 is the time to do so.  The Training provides the opportunity for authorized ministers to reflect on the importance of maintaining the boundaries of trust while serving God's people. 
Dates and Locations are listed below.  All events are 9 am – 4 pm.  Registration forms will be mailed to authorized ministers.  However, click here to download forms.
May 15 (Thursday) – St. Paul's UCC, Somerset (202 West Union Street)
May 17 (Saturday) – Trinity UCC, Delmont (39 E. Pittsburgh St.)
June 3 (Tuesday) – St. Paul's UCC, Knox (937 Twin Church Road)
June 14 (Saturday) – First Congregational UCC, Ebensburg (217 High St.)
---
"God is Still Speaking"
Welcome to the PWC Website!
The Penn West Conference website is a platform for sharing the mutual ministries and missions (that our churches and members carry forward) of God. Members and visitors will find insights and resources, documents and materials, our resource center and catalog, Ministry Teams, links to local PWC church websites, and more. We are linked to the national site as well as other important ministry sites. As we move forward, we will have Annual Meeting information and registration online.

Combined with the periodic PWC eNewsletter (for current information and updates), churches and members will have greater access than ever before. Moving to electronic media is a challenge for the reader and for the originator. We will learn together how we can become collaborators in God's Ministry and in God's Message. Join in this by sending in articles about your church life and all the emails of members in your church.
Blessings!

Rev. Char Burch
Interim Conference Minister
Suggested Links: